Oman Fast Track
Airport Meet and Assist
VIP Assistance & Fast Track at Muscat MCT airport in Oman...
CHECK PRICE
BOOK NOW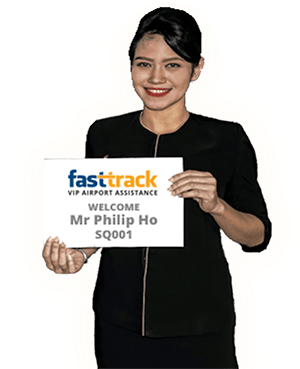 Oman Airport Meet and Assist services for any traveler, on any airline, in any cabin class.
Oman's Muscat airport (MCT) is a busy middle eastern airport. Booking a Meet and Assist Service will make passing through the airport fast and easy. Oman Fast Track's local greeters help bypass the lines and make for a quick arrival, a smooth departure, or a successful connection.
Fast Track's service in Muscat Airport adds a first class feel, usually reserved for VIPs and celebrities. It will include an airside greeting at the airbridge, and fast-tracking help through border controls. Our reservation team & booking system will help you book the exact service you need.
Meet & Greet service in Oman Muscat International Airport (MCT)
On arrival Fast Track's English speaking greeters will meet you near the air bridge. They will assist you through any passport or visa control, and escort you to the baggage and customs area. They will help find your driver, or if you booked a connection, check in for your next flight.
On departure, they will contact your driver, will assist you through check-in and immigration, and will take you to your airline lounge or the boarding gate.
For connections, the greeter will meet you near the air bridge and will guide and escort you through the arrival, departure and transfer processes needed for your connection, right through to your airline lounge or the gate.
For more than 10 years our Airport Assistance and Booking Team has assisted thousands of travellers pass smoothly through busy airports. Before you book, Fast Track's tools and expert staff will help you understand and choose the exact service you need at the lowest possible cost.
Fast Track services are available to any traveler, on any airline, and in any cabin class, and in all major airports around Asia, the Middle East & Africa.
In Oman we serve Muscat MCT airport. We offer travelers VIP meet & greet concierge assistance in each of those airports' international and domestic terminals. Chauffeur car and lounge services are also available.Muscat International Airport (MCT) is the main airport in Oman. Located 32km (20 miles) from the capital, Muscat, the airport dates back to 1973 when it was known as Seeb Airport.
It is located in the northeast of the country near the Sultan Qaboos Highway between Muscat and Seeb. Fast Track offers a full range of Meet and Assist Airport Services along with Fast Track Immigration and VIP Car and Driver Services for private transfers to and from the city.
Owned by the Government of the Sultanate of Oman, Muscat Airport is the hub for Oman Air and Salam Air. It transported 14 million passengers in 2017 and has two terminals, a separate VIP terminal, one runway and minor cargo facilities.
The state-of-the-art Terminal 1 facilities cover 580,000 m². The airport is capable of handling 20 million passengers a year with 118 check-in counters, 82 immigration desks, 45 gates and a new 97m high traffic control tower. Plans are underway for further expansion in three stages to eventually reach a capacity of 48 million passengers per year. The old terminal became T2 when the new Terminal 1 opened in 2018.
All international flights currently operate from T1 and T2 will eventually be redeveloped for use by low-cost carriers. A new runway opened in 2014 to handle bigger planes including the Airbus A380 and Boeing 747-8. The old runway is currently closed for refurbishment.
The airport facilities are on a 21km² site and are both military and public. The facility is shared with the Royal Air Force of Oman.